Pregnancy and Skin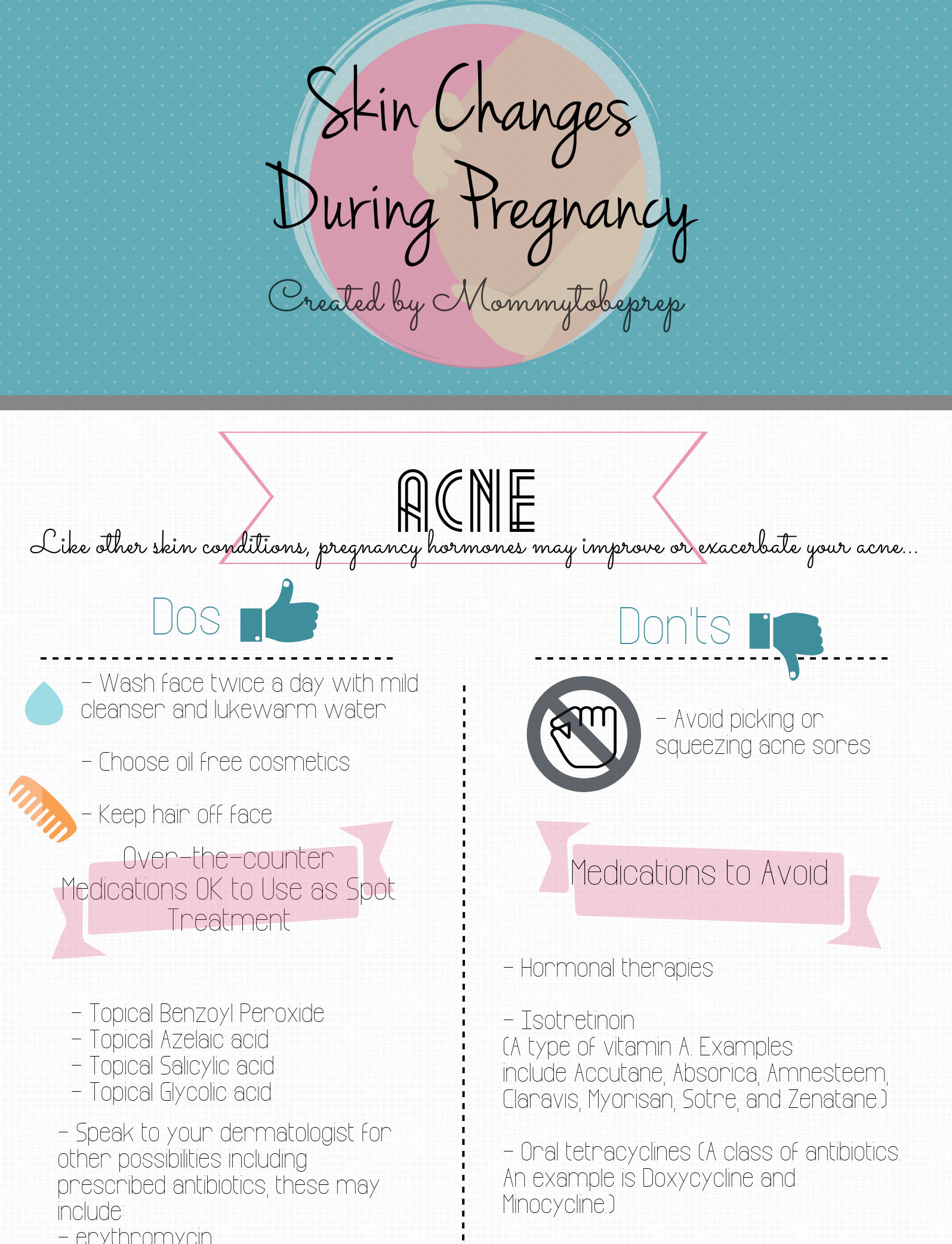 This can be an overwhelming topic as there is A LOT of information on the Internet about skin changes during pregnancy and what products are OK and not OK to use during this 40-week period! Also, let's not forget the stress that may accompany these hormonal changes and possible new insecurities.
Skin Changes During Pregnancy
The most common skin changes include; acne, spider and varicose veins, stretch marks, dark spots on your breasts, nipples or inner thighs, brown patches on the face (melasma), linea nigra (a dark vertical line on the belly), and changes in your hair and nail growth.¹ Did I just describe a "glowing" expecting mommy-to-be or a bursting beast? These possibly uncomfortable changes are just the beginnings of a mother's sacrifice.
Pregnancy Glow
The "pregnancy glow" is something most women look forward to and like the other skin changes in pregnancy, is attributed to a change in the hormones. The hormones cause our glands to produce more oil giving the face a glowing look, or in some cases, more acne. Another factor attributing to the pregnancy glow is an increase in blood flow (approximately by 50%). The theory is, the increase in blood flow and circulation leads to a more full, brighter face.²
From the pregnancy glow to the pimply discolored face in the mirror, expecting women are doing an INCREDIBLE, GLORIOUS task. YOU ARE GROWING A HUMAN BEING! Thank you for contributing to society and being selfless in sharing your body with your developing babe. Maybe there is more to the skin changes then just a biological change in hormones. Maybe these changes, along with the other body transformations during pregnancy are there to also emotionally prepare us to be better mothers and even human beings. I think the pregnancy glow is more then an influx in oil and blood to the face, even more so, an increase in acute awareness to what a beautiful gift we have been given and just how influential we can be in our unborn child's life.
Help with Skin Changes During Pregnancy
Still, there are some tricks we can do to help ease the discomforts of these changes! Find your largest skin change during pregnancy below and do not hesitate to discuss your concerns with your healthcare provider.

Mommy To Be Prep's Review of Pretty Mommies Three- Step Skin Care System
Pretty Mommies sent me their Three-Step Skin Care System to use throughout my pregnancy! I was absolutely thrilled! All of their products are estrogenic free, vegan, gluten free, soy free, and toxin free (very baby friendly)! I have struggled my whole life with acne and when I became pregnant my first concern was my baby. The product has helped my acne, yet is gentle enough, it never caused irritation. The scent is citrusy which is rather refreshing when so nauseated. Overall, I do consider it pricey, but would recommend this product to any friend wanting to improve their skin especially when looking for a all natural way. Click below if interested and wanting 20% off your order! The code will be automatically included at checkout! xoxo!
Resources
Resources used in Picktochart
---